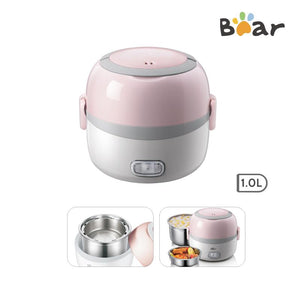 BEAR DFH-B13E5 ELECTRIC PORTABLE MINI LUNCH BOX 1.3L MULTI POT
Authorized distributor
Smart compartment with the rice cooker and steamer tray.

Multifunction for heating food, steamed food, stew food.

Safe and reliable

 with Overheat protection

The mini size is a good companion for working lunches

One tough control with PTC fast heating system

304 Stainless steel inner pot.

Rated capacity: 1.3L

Rated power: 270W.

Voltage 220-240V ~ 50/60Hz.

Package Size: 202x202x185mm.

SAFETY MARK 190113-24.